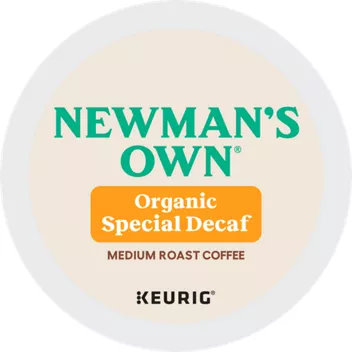 K-Cup Newman's Own Decaf Special Blend
This inspired blend of medium roasted Central American coffees and darker-roasted Indonesians is rich and robust, with ample body to stand up to all the cream and sugar that you might want to add to the party. The same hearty, full-bodied blend of medium and dark roasts; the only thing missing is the caffeine. Still bold. Still refined. And very, very smooth.
A Water Process decaffeinated coffee.